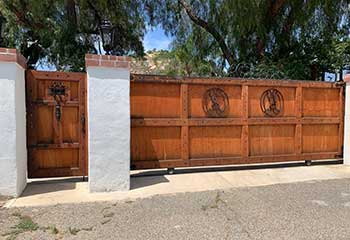 Wooden Gate Installation
Customer Issue: Mr. Andrews decided to replace his existing gate with one that better complemented his newly renovated home.
Our Solution: Mr. Andrews had his heart set on an automatic wooden gate he had seen in a magazine. We found a close match that, after some in-house customization, looked even better than the one in the magazine! We installed the wooden ranch gate along with a suitable opener, then programmed and tested the system. Once we showed Mr. Andrews how to operate and reprogram his new wooden gate, we took our leave.
Ross Andrews
- Lewisville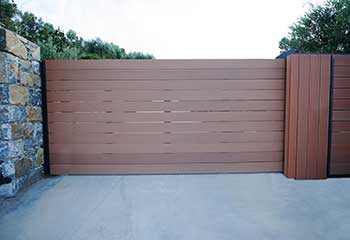 Sliding Gate Installation
Customer Issue: Mr. Wallace wanted to add some security to his home.
Our Solution: We offered Mr. Wallace several different options and styles before he decided to go with a sliding gate. Although he really liked our wooden gates, he chose the model that was made of steel, mostly because it required significantly less maintenance. We returned at the time that best suited Mr. Wallace with all the necessary equipment and proceeded with the installation - we made the posts and the track and then installed the sliding gate panel itself.
Daniel Wallace
- Carrollton