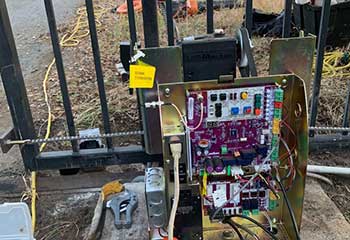 Gate Opener Repair
Customer Issue: Mrs. Gibbons' gate opener was getting louder and louder while becoming slower and slower at the same time.
Our Solution: On the outside, both the gate and the opener itself seemed to be in perfect order, which is why we opened the gate opener to examine the inside components. It turned out that one of the gears was damaged and wasn't making full contact with the motor. So, we installed a replacement gear and took care of some minor issues before putting everything back in its place.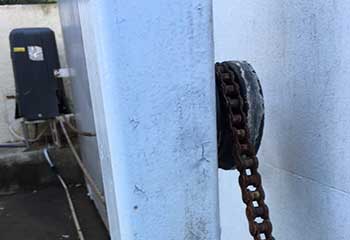 Sliding Gate Repair
Customer Issue: Mr. Dawes' gate chain was damaged and needed to be replaced.
Our Solution: Upon careful inspection, we discovered the only problem was a damaged sliding gate chain. We happened to have a suitable replacement chain at hand and were able to start the repair right away. First, we disconnected the opener and then we removed the existing chain and installed the new one in its place. Once we adjusted everything and applied lubricant where necessary, Mr. Dawes' sliding gate became fully functioning again.