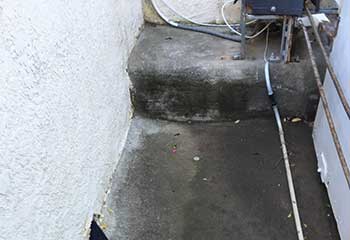 Iron Gate Repair
Customer Issue: Mr. Jacobs' iron driveway gate for his business had been damaged due to a truck accidentally backing into it, and desperately needed repairs.
Our Solution: Our professionals carefully assessed the extent of the damage, and afterward brought in the necessary parts and tools to begin repairs. We replaced several of the iron bars due to them being bent out of shape, and our team repaired some with welding. We welded several hinges as well to fix them, and our professionals realigned the doors.
Jamie Jacobs
- Fort Worth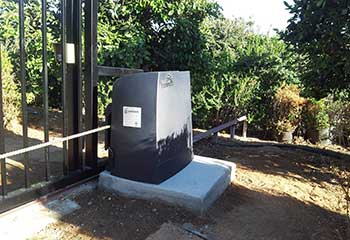 Gate Opener Installation
Customer Issue: Ms. Rodriguez wanted to upgrade the slide driveway gate opener at her company to something that would work smoother and faster than the current older model.
Our Solution: Our experts suggested a LiftMaster RSL12UL model for its reliable safety sensors and reversal features, should anyone get in the way. This would assure that Ms. Rodriguez wouldn't have to worry about the safety of her employees or any other visitors to the company. We felt it would certainly be an upgrade when it came to speed and otherwise.
Valerie Rodriguez
- Arlington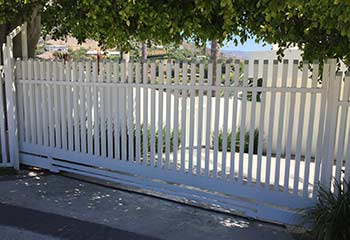 Gate Repair
Customer Issue: Ms. Cummings' sliding driveway gate dragged, and even got stuck at times. This made things difficult when she had places to go in a hurry and had to deal with it being slow.
Our Solution: Our experts found upon inspection that the track of the sliding door had been damaged over time from wear. Hence the problem with its movement. We brought in a new track to replace the broken one, and afterward, our professionals tested to assure it now worked reliably for Ms. Cummings.
Cecelia Cummings
- Burleson